Style your hair in a snap!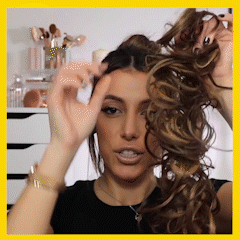 Everyone wants to rock that showstopper look—but it just takes too much effort! Well, not anymore with the Instant Fluffy Hair Extension Wrap! Making stunning looks truly effortless, hairstyling has never been so easy.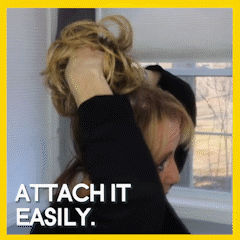 A true fashion lifesaver, this hair extension saves hours of hairstyling while still giving you a gorgeous look. Its high-quality synthetic fibers and natural hair colors allow it to blend seamlessly into your own hair. A lightweight feel makes it comfortable to wear without compromising the volumizing effect of its long length and ample curls. 
🌟

Highlights🌟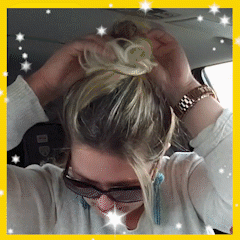 Versatile Hairstyles

- Style as you please. Whether it's an elegant updo, romantic loose curls, or a chic messy ponytail, this versatile hair extension lets you do it all and more. 
Natural Colors

- Expertly dyed for an authentic look, this hair extension comes in a wide range of natural colors to seamlessly blend into your own hair color.

Volumizing Effect

- Its extra long length and ample loose curls gives your hair a naturally fuller look. The perfect boost for people with fine hair and short hairstyles.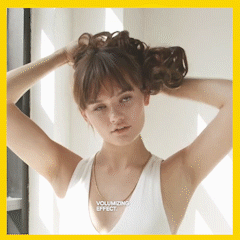 High-quality Material

- Made of high-quality synthetic fibers, this hair extension is lightweight and has a natural texture that makes it feel like real hair. You'll hardly notice the difference. 

Easy Attachment

- An elastic band neatly hidden in the curls lets you attach it easily and securely without giving away that it's a hair extension.
🌟

Specifications🌟
Set Color: Set A(Black & Medium Brown)/Set B(Chocolate & Platinum Blande)/Set C(Light Brown & Gray)/Set D(Brunnette & Blande)
🌟

Product Included🌟