Start experience a quiet laundry!
Are you fed up with how your washing machine keeps making unbearable noises?
Your washing machine that starts vibrating, doing loud noises and ending up scratching the surface or damaging the machine. That's no longterm solution! Do yourself and your pets at home a favour and start using Noizy™ - The anti-slip and vibration pads!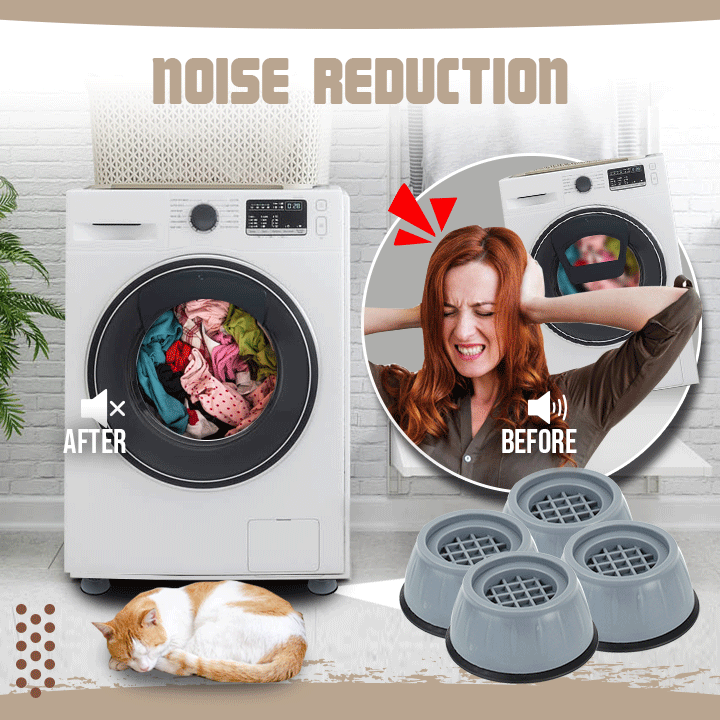 Let the quality speak for itself!
Noizy™ will effectively absorb vibration movements by 99% for noise reduction, anti-slip, anti-vibration and prevents scratches on the floor.
The large suction chassis can stably grasp the floor effectively, prevents unnecessary movement of washing machines and dryers, which can scratch your floor and makes super loud noise. Absolutely annoying!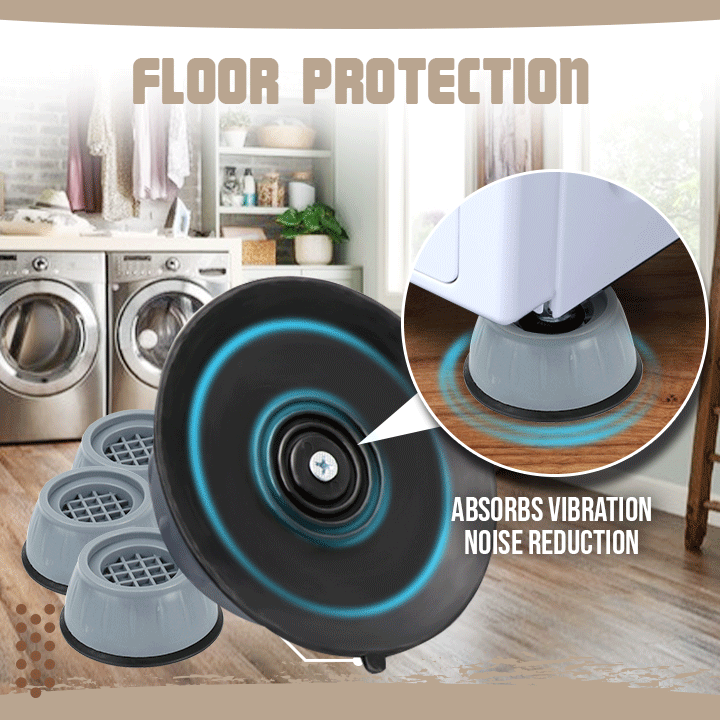 Take advantage of Noizys™ features
Non-slip pads: The strength of the shock-absorbing pad's honeycomb traction pattern reduces the washing machine or dryer's floor movement and greatly reduces the transfer of vibrations from your washer/dryer on the floor, to keep them always in place!
Noise reduction: Effectively reduces 99% of the vibration that causes noise! Start experience a quit laundry and washing.
Any Questions?
Contact us via E-Mail [email protected] or write us a message on Facebook und Instagram!