Get powerful water flow while saving water!
100% Guaranteed. 
✔️ 360 ° water jet .
✔️ 8x more powerful flow  .
✔️ Saves water. ✔️ Stop button . ✔️ Easy installation . 
100% risk-free money-back guarantee.
"

 

New design with many advantages. Nice design, stop button that allows you to easily control the stop. Regular water jet. Quality level nothing to say, much more robust than a classic knob

 

"
Hajar, Casablanca.
CREATE THE ULTIMATE SHOWER EXPERIENCE
Get 8x more water flow than a regular shower head , Replace your old shower head with Turboflow to make every minute in the shower enjoyable!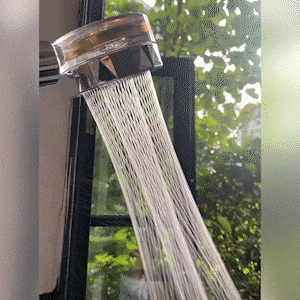 Propelling the water in the form of a net, the Turboflow jet offers you a relaxing massage!
Plus, the pressure and angle of the spray are  easily adjustable  to create the perfect shower experience !
WHY TURBOFLOW IS RIGHT FOR YOU
Bathe under a waterfall - Find ultimate relaxation under the massaging jet to fully relax after a long day at work!
Waste less water - Using a high pressure jet, Turboflow creates an intense flow while using only a third of the water you normally use!
Control the flow - Enjoy every moment of your shower, easily adjust the flow pressure to your exact preferences!
Transform Your Shower - Transform your shower into a fully customizable spa experience that you can enjoy in comfort!